Product Name
:Oil Vibration Screen
Product Info
: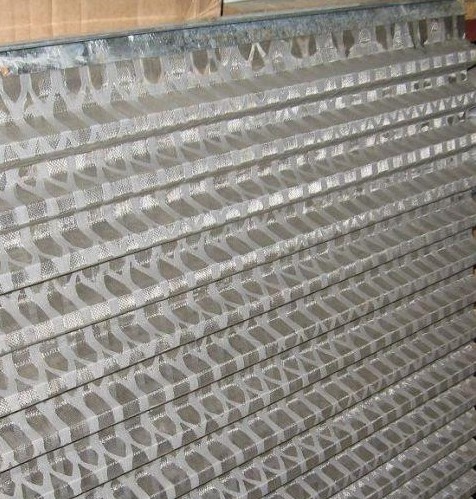 Wave type oil slurry vibrating sieve screen for stainless steel wire screen mesh and the lower metal plate tightly bonded into a wave shape, therefore calls for wave type oil shale shaker screen.
The product can be installed on the oil vibrating screen by the wedge pressing device of the hook edge or the steel frame net. Wavy vibration screen compared to the same specifications mesh size of the flat type vibration screen work efficiency more high, the effective filtration area than the latter can increase by 25% to 50%.
Oil slurry vibrating screen are important parts of oil drilling equipment, is dedicated in petroleum mining process of solid particles or mud and slurry separation of metal mesh.
Oil slurry vibrating screen mainly include: frame screen, wave type screen, flat screen of three kinds of products with various specifications; mainly by steel plate, stainless steel net, steel pipe, plastic flat net, adhesives, etc. raw materials form a support layer, separating layer, filtering layer, protect layer is divided into four parts, with a wear-resistant, acid and alkali resistant, high temperature resistant, good screening effect, long life and other advantages.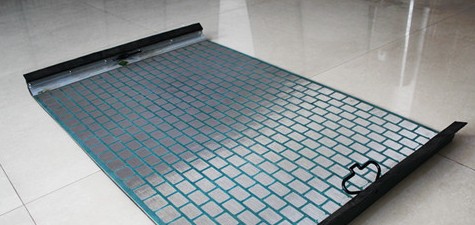 Petroleum drilling fluid vibration sieve fittings petroleum drilling fluid filter net
Material: stainless steel wire mesh, plastic net, galvanized iron
Features: wear resistance, corrosion resistance, high temperature resistance, etc.
The work consists of two layers: stainless steel mesh (trawl, screen) with highly adhesive in the iron plate and
Trawl mesh: 10 -40 mesh
Screen mesh: 20 mesh -500 mesh
Stainless steel mesh weaving: plain weave, twill weave
Stainless steel mesh woven mesh: 10-500.
Stainless steel material: 304 304L 316 316L
Vibrating screen type:
Flat type, frame type, wave type, soft edges
Oil slurry vibrating screen, desander, desilter screen screen
The screen mesh is generally in the range of 10 to 500 mesh, special customized.
Usage: used in petroleum industry as vibration sieve.
We can satisfy customers special requst of various specifications of screen mesh